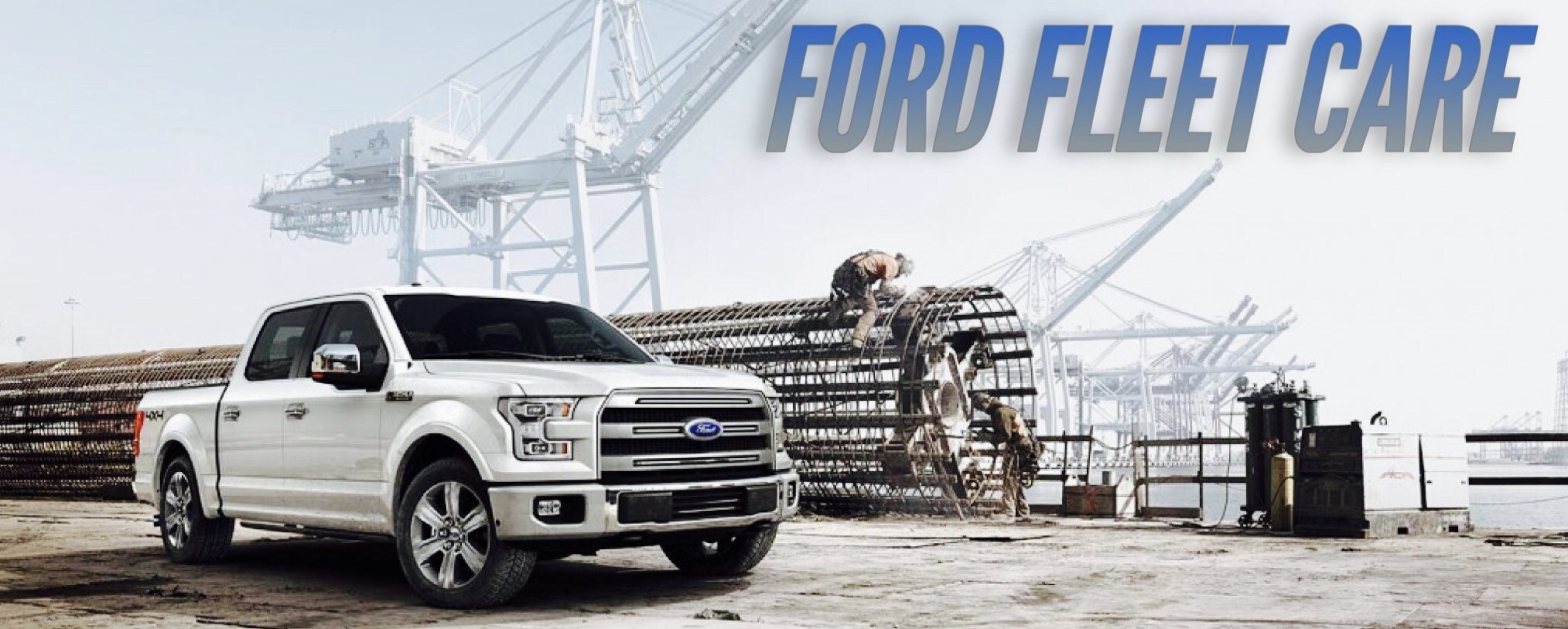 Ford Fleet Care Consolidated Billing Program
The Ford Fleet Care Program is a parts-and-service billing program offered without enrollment or monthly use fees to those commercial fleet customers who choose to self-manage their fleet of vehicles.  A single consolidated invoice replaces multiple repair orders or part invoices, helping to save administrative time and cost. 
Service Billing Features
All-Make Service Billing Solution
This service is available for your entire fleet of Ford, Lincoln and Mercury vehicles, as well as non-Ford vehicles and trailers through Ford and Lincoln Dealerships and Quick Lane Tire & Auto Centers throughout the United States and Canada.
Controlled Spending Limits Set by You - The Customer
Your preset limits requiring fleet approval are displayed at Ford and Lincoln Dealerships and Quick Lane Tire & Auto Center locations on Ford's Online Automated Service Information System (OASIS).
Ford OASIS Advantage
OASIS eliminates the need for drivers to carry program identification for service lane support.  OASIS:
Displays vehicle information, including repair bulletins, open Field Service Actions and Ford Protect Extended Service Plan Information
Provides servicing dealers with information on a recent Ford warranty repair performed at any Ford or Lincoln Dealership should the need arise.
Saves you time as Ford warranty and Ford Protect deductibles do not require approval
No prior approval is required for covered services when combined with Ford Protect maintenance and wear plans or component protection plans.
NOTE: Ford Protect Extended Service Plan service events are included in both invoice and online business reports.  
National Glass Program
eliminates OEM windshield replacement and repair is provided through mobile service at no additional charge with:
Tiered pricing
SoundScreen glass replacement to match OEM specifications
Enhanced Roadside Assistance
Offers services beyond New Vehicle Limited Warranty and Ford Protect Extended Service Plan roadside coverages:
911 emergency dispatch
On-site tire change or replacement
Jump start and lockout assistance
Towing and winching
Call-ahead service appointment 
Wholesale Parts Billing Features
Vehicle The Wholesale Parts Billing Program extends the same billing convenience from the dealership's Service Department through the dealership Parts Department, and is offered without enrollment or monthly use fees.* Allows for Ford-authorized or Motorcraft parts to be purchased over the counter at participating Ford/Lincoln Dealerships or Ford Authorized Distributors of Motorcraft brand parts. 
Website Features (fleetcare.ford.com)
Available 24/7 for program maintenance, fleet support materials, online Web billing and more!
Online Business Reports*
Various business reports are available online at no added cost for fleets with a Ford FIN code.  
*Application approval required.  Be sure to review the Ford Fleet Care Program Agreement at fleetcare.ford.com for details.
* For fleets with FIN (Fleet Identification Number).  
Request Additional Information